Regular price
$3,801.45 USD
Regular price
Sale price
$3,801.45 USD
Unit price
per
Sale
Sold out
Please note: All U.K shipping is free but European and International shipping costs will be calculated and invoiced prior to delivery.
This unique one of a kind bespoke commission is inspired by the Ducati Desert Sled motorcycle. 
To design your own unique bespoke M Manta sculpture add this to your cart and submit your ideas via the form below.
M is for maquette as this manta was the first off, hand carving produced. This went on to make the J manta and the 3 metre Aero manta.
The manta ray is one of the oceans most recognisable creatures and as anyone who has dived with these fish can testify to their grace and beauty. Manta rays are found in the world's tepid oceans and are true 'aero' fish.
Engineering methods, materials and selected parts from modern F1 Grand Prix cars are used in the production of this sculpture.
Sculpture limited to one unique piece.
Body: Carbon fibre 3 plies / layers of 2 x 2 twill 200 gsm, gives a thickness of 2.4 mm,  coated with UV resistant clear coat and painted detail.
Fins: 0.5mm stainless steel photo etched tail and vent fin.
Eyes: 2 layers of 0.8mm OD water transfer.
Gills: 2 shaped heavy duty water transfer per gill.
Tail: 2 off modified cake tin mounting studs with machined HE 30 Aluminium spike.
Exhausts: 3d printed 20° fitting, PRV water overflow outlet.
Mounting base and rod: Mounted on a black coated wooden base with red Pirelli tyre ID logo and gearbox dog ring from the Red Bull Racing F1 GP car, part number 695 - 422 - 007A/3 with Acetal infill and stainless steel rod.*
Mounting methods: Desk mounted.
Dimensions: L 300 mm W 350 mm H 100 mm (560mm on stand).
*Bases may vary slightly due to parts availability
View full details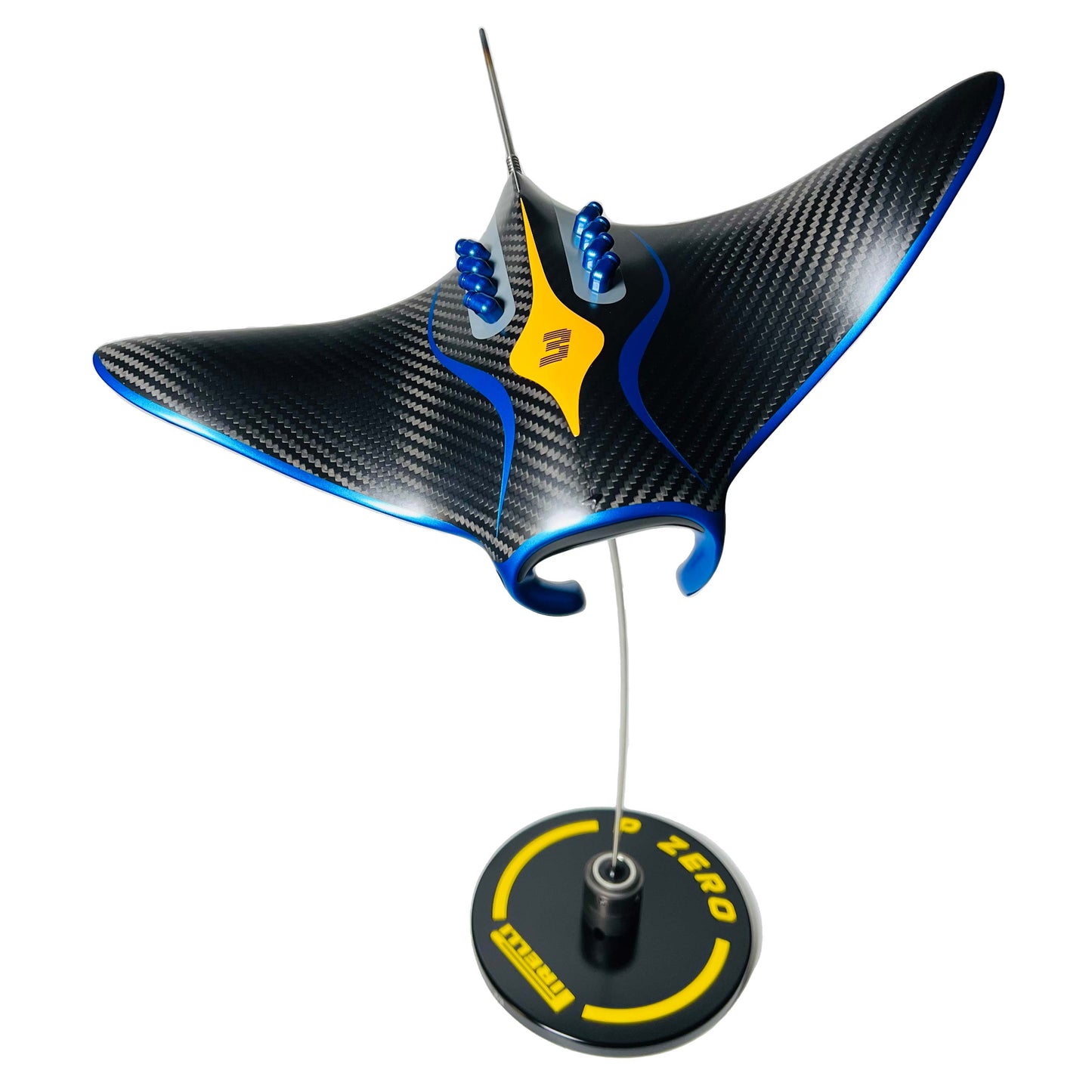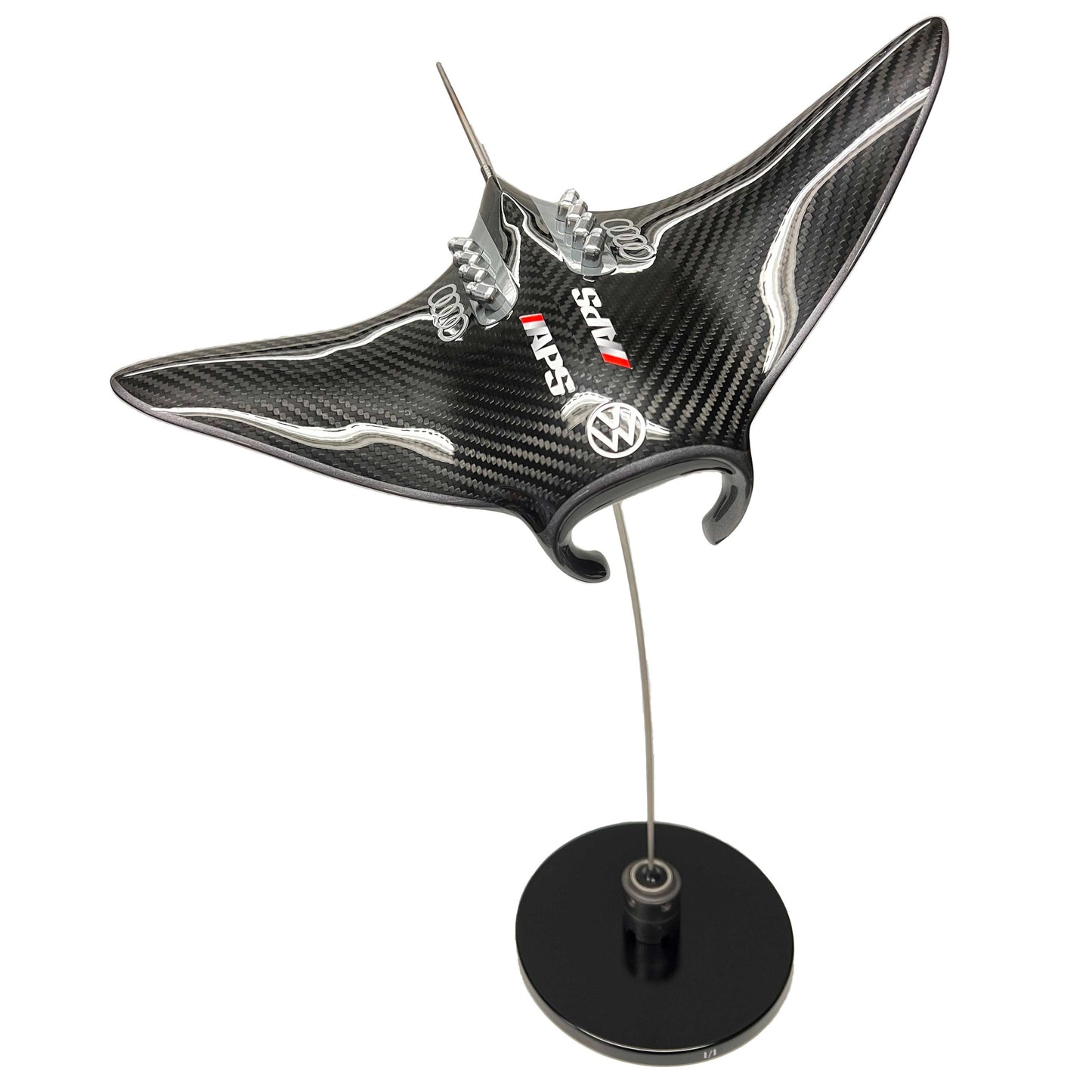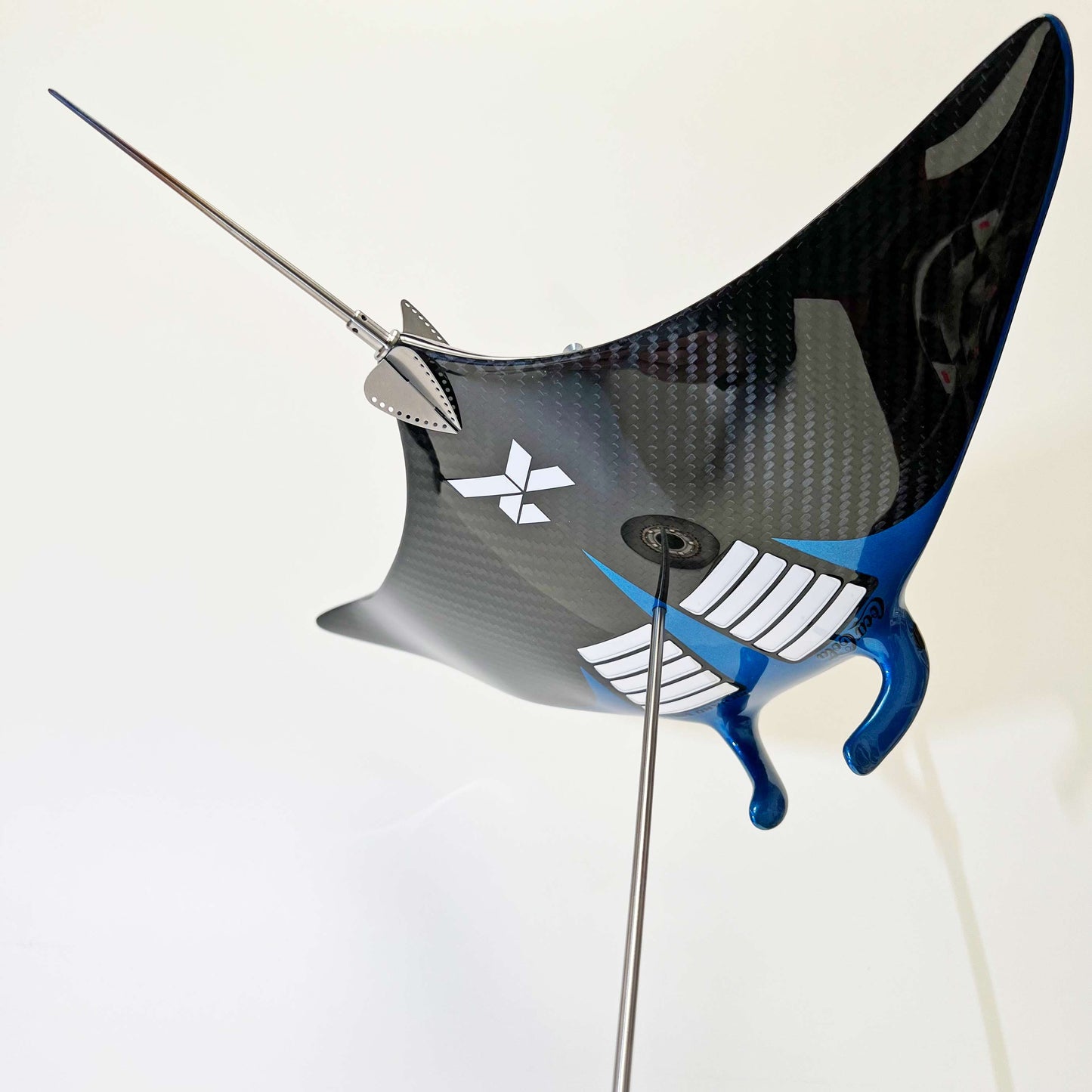 How it works...
Add this product to your cart where your 25% deposit will be automatically calculated.
Submit the bespoke sculpture form including your references and ideas via email and someone will get in touch to discuss further. 
The total price includes a unique 1/1 sculpture made to your specification with full spec sheet and custom flight case, free delivery or the option to collect from the studio.